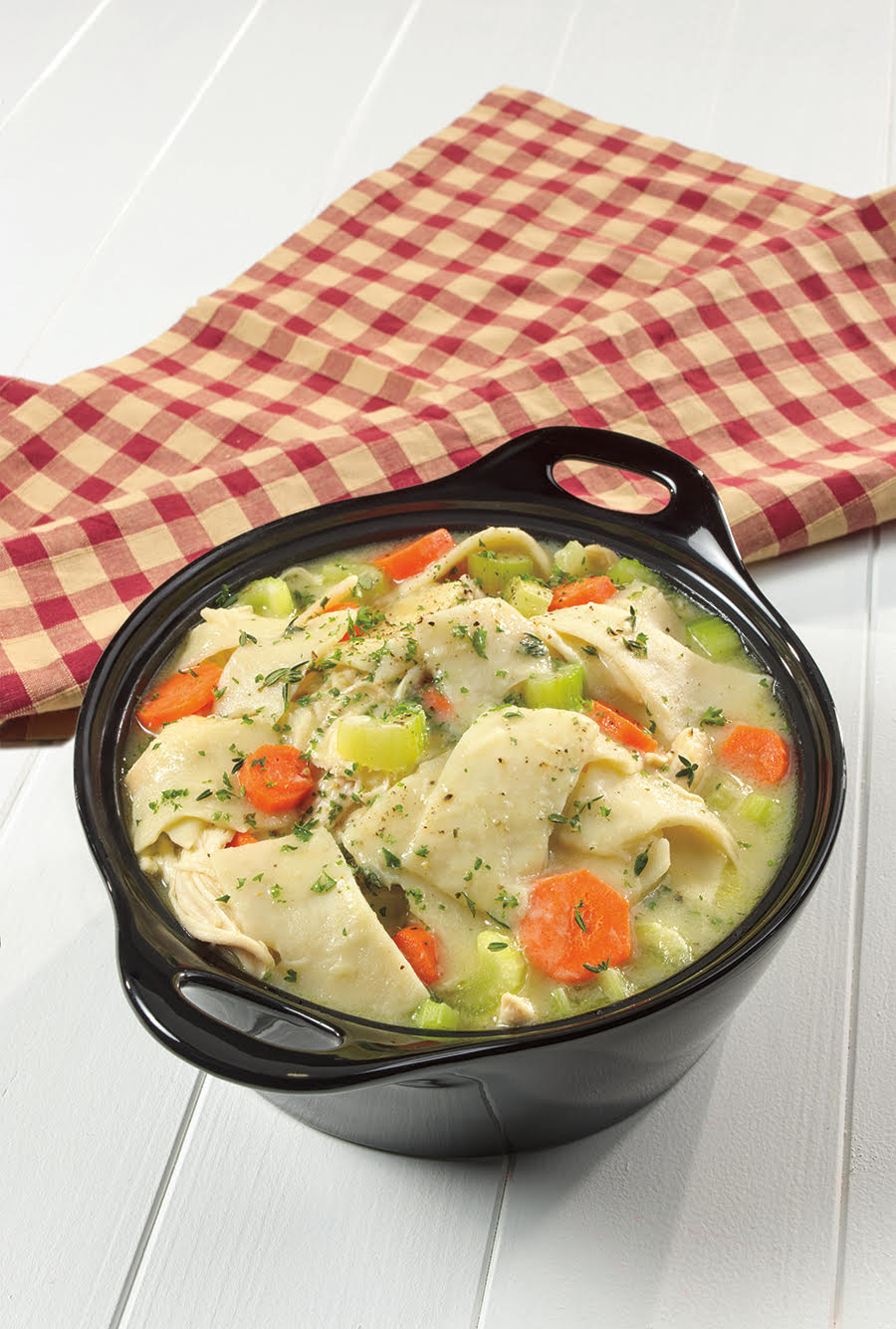 11 Aug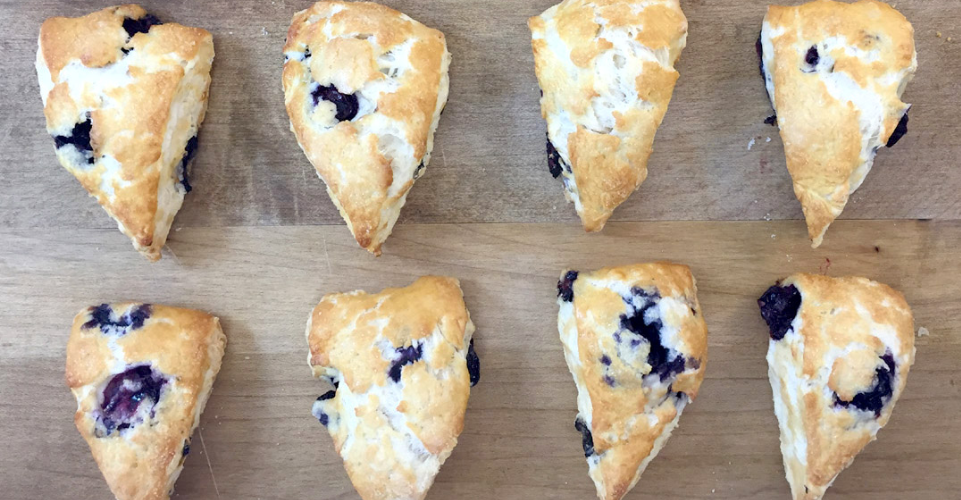 Open Kettle Chicken-N-Dumplings
Never mess with the classics. This traditional recipe will easily give you all the warm, cozy feelings you're looking for.
Ingredients
8 Mary B's® Dumplings
2 qt Chicken Stock
1 Tbsp Canola Oil
1 Whole Roasted Chicken Breast, pulled into medium-sized pieces
3 Celery stalks, cut to ½" pieces
3 Carrots, cut to ½" pieces
1 Tbsp Fresh Thyme
1 Tbsp Fresh Parsley, finely chopped
Salt and Pepper
1. Bring chicken stock to a simmer in a large, heavy-bottom pot. Add oil.
2. Cut each dumpling strip into 4 even pieces.
3. Slowly add dumplings to chicken stock, stirring often.
4. Simmer dumplings in stock approximately 30-40 minutes, stirring often.
5. Add carrots and celery. Simmer until cooked.
6. Add chicken and simmer for another 10 minutes.
7. Stir in thyme and parsley.
8. Season with salt and pepper. Serve.
Ingredients
8 Mary B's® Dumplings
2 qt Chicken Stock
1 Tbsp Canola Oil
1 Whole Roasted Chicken Breast, pulled into medium-sized pieces
3 Celery stalks, cut to ½" pieces
3 Carrots, cut to ½" pieces
1 Tbsp Fresh Thyme
1 Tbsp Fresh Parsley, finely chopped
Salt and Pepper