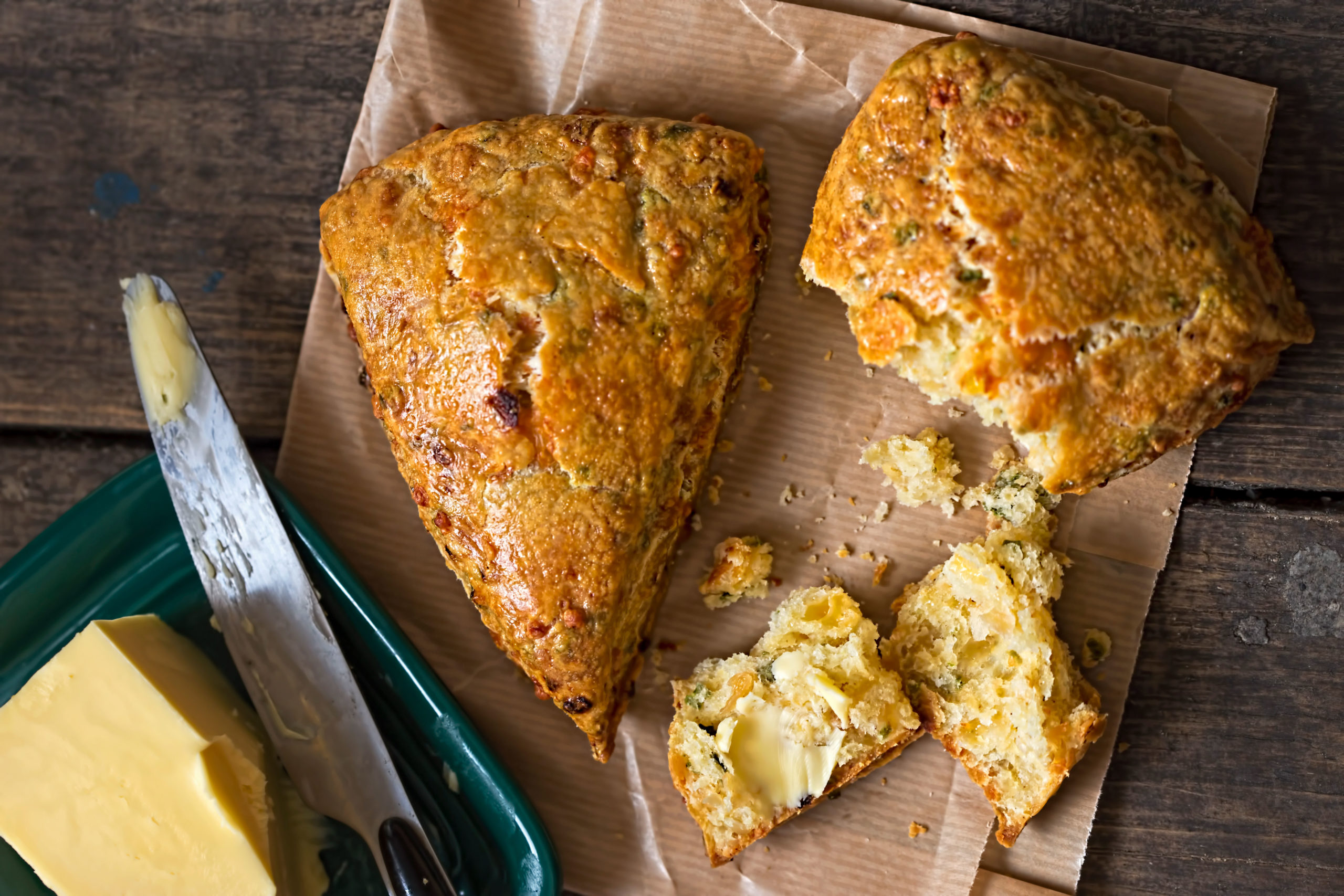 11 Aug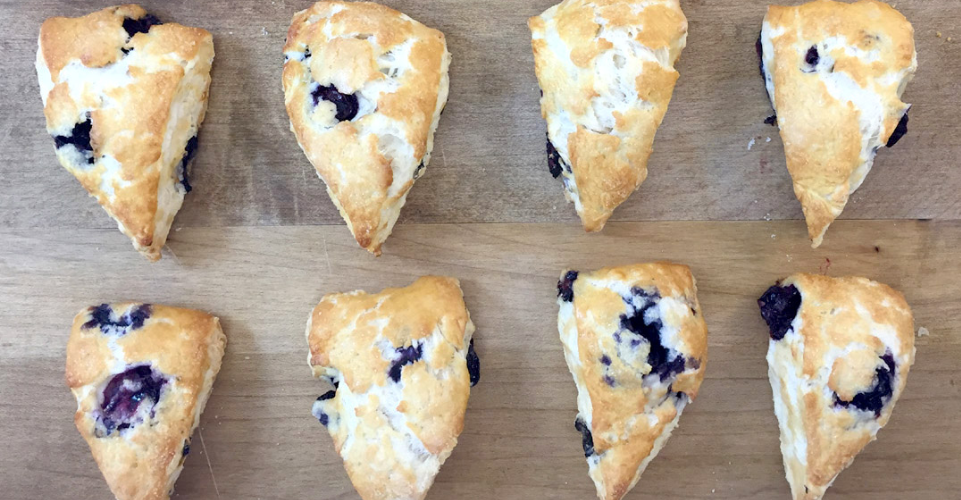 Savory Sun-Dried Tomato Pesto Buttermilk Biscuit Scones
These flavorful scones are as enjoyable as they are easy to make. Crackers, move aside. Soup has a new favorite accompaniment.
Ingredients
4 Mary B's® Buttermilk Biscuits, room temperature
1 Tbsp Chopped Sun-Dried Tomatoes Packed in Olive Oil
1 Tbsp Pesto
Italian Blend Seasoning
Grated Parmesan Cheese
Egg Wash
All Purpose Flour
1. Preheat oven to 350°F.
2. On a floured surface, knead biscuits together into a ball.
3. Flatten the ball using your hands and add the sun-dried tomatoes and pesto. Knead until ingredients are fully incorporated.
4. Flatten and roll out with a rolling pin to a 10" diameter.
5. Cut dough into 6 pie-shaped scone slices.
6. Brush each scone with egg wash and top with Italian seasoning and parmesan cheese.
7. Bake 15-20 minutes, or until lightly browned.
8. Remove from the oven and allow to cool before serving.
Ingredients
4 Mary B's® Buttermilk Biscuits, room temperature
1 Tbsp Chopped Sun-Dried Tomatoes Packed in Olive Oil
1 Tbsp Pesto
Italian Blend Seasoning
Grated Parmesan Cheese
Egg Wash
All Purpose Flour