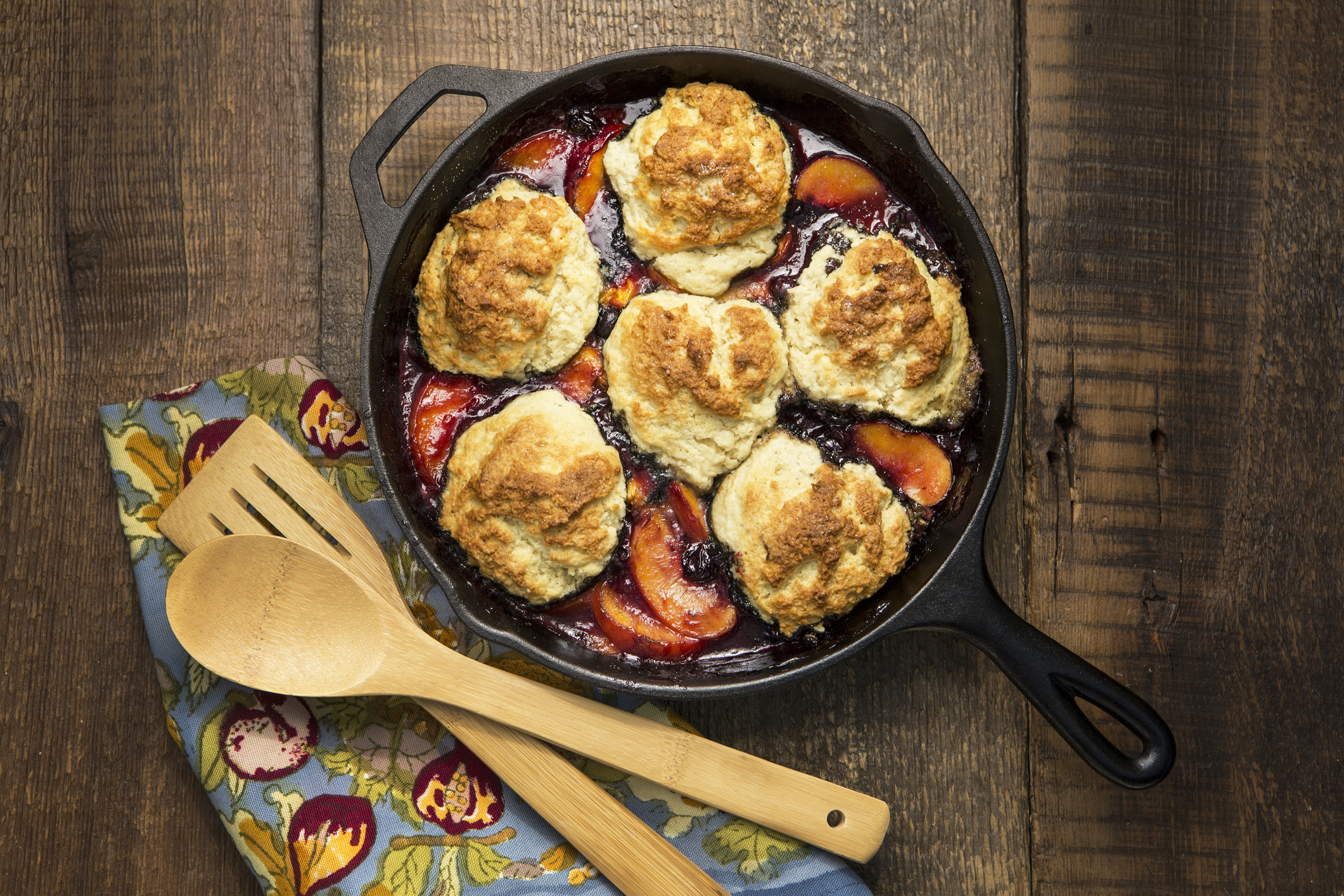 11 Aug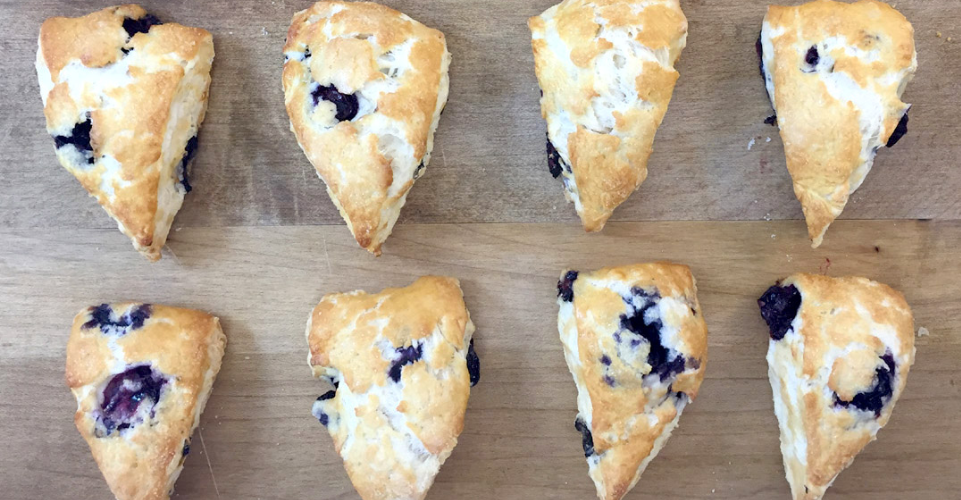 Blueberry Peach Buttermilk Biscuit Cobbler
This cozy, satisfying homemade dessert will have you daydreaming of crisp autumn days and time with family.
Ingredients
4 Mary B's® Buttermilk Biscuits, room temperature
8 Tbsp Butter
5 Peaches, pitted and chopped
1 C Fresh Blueberries
1/2 C White Sugar
1/2 tsp Ground Cinnamon
1/2 tsp Ground Ginger
2 tsp Cornstarch
Juice of 1 Lemon
Pinch of Salt
Powdered Sugar, garnish
1. Preheat oven to 350°F.
2. Place butter in cobbler dish and put in oven until melted.
3. Combine peaches, blueberries, sugar, cinnamon, ginger, cornstarch, lemon juice, and salt in a large bowl.
4. Remove cobbler dish from oven and fill with fruit mixture.
5. Pull biscuits apart (approximately 4 pieces per biscuit) and place randomly on top of fruit filling.
6. Place in oven and bake 45 minutes to 1 hour, or until the center of the cobbler is bubbling.
7. Remove from oven and garnish with powdered sugar. Allow to cool before serving.
Ingredients
4 Mary B's® Buttermilk Biscuits, room temperature
8 Tbsp Butter
5 Peaches, pitted and chopped
1 C Fresh Blueberries
1/2 C White Sugar
1/2 tsp Ground Cinnamon
1/2 tsp Ground Ginger
2 tsp Cornstarch
Juice of 1 Lemon
Pinch of Salt
Powdered Sugar, garnish