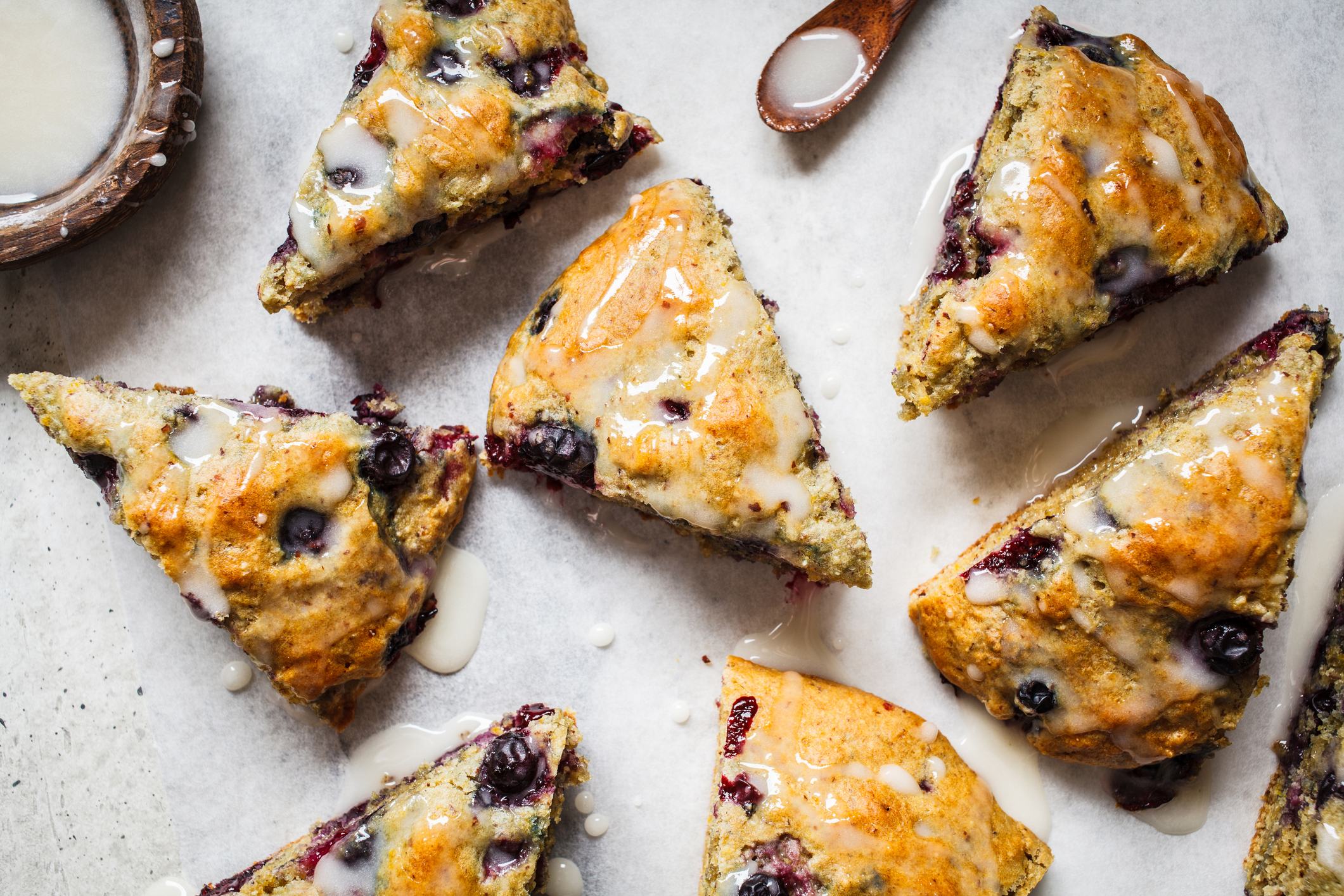 24 Jul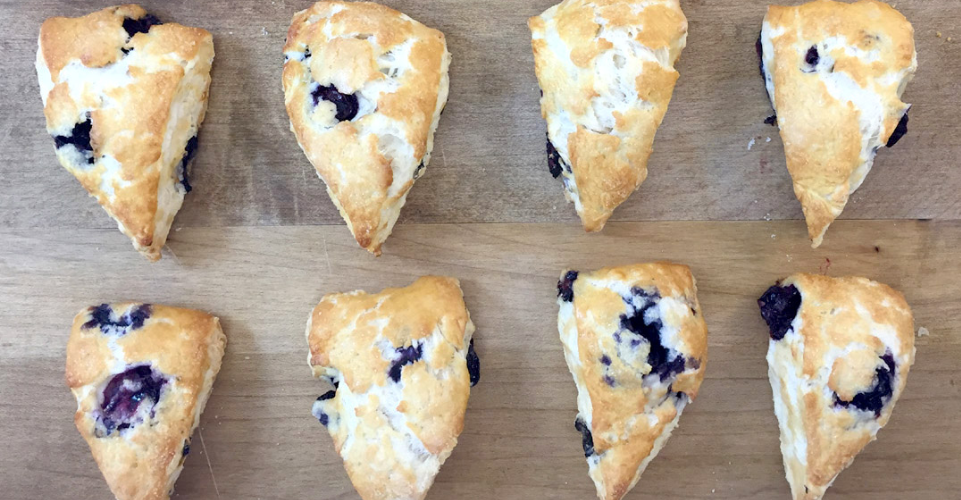 Mini Blueberry Buttermilk Biscuit Scones
Bursting with fresh blueberries, sweet meets tart in these easy and delicious mini scones.
Ingredients
Scones
4 Mary B's® Buttermilk Biscuits, room temperature
½ C Fresh Blueberries
Granulated Sugar
All Purpose Flour
Glaze
1 cup powdered sugar
2 tablespoons milk
1/2 teaspoon vanilla extract
Toss blueberries in flour until coated. Remove from flour and evenly spread out blueberries on a flat tray. Place in the freezer and leave for at least 1 hour.

Preheat oven to 350°F.

On a floured surface, knead biscuits together into a ball.

Flatten and roll out the dough ball with a rolling pin to a 10" diameter.

Remove blueberries from the freezer and press them firmly, at random, into the dough.

Cut dough into 8 pie slice-shaped scones.

Brush each scone with egg wash and top with granulated sugar.

Place on a parchment lined baking pan sprayed with pan release.

Bake 15-20 minutes, or until lightly browned.

Let scones cool completely before glazing.
In a large glass bowl, mix all glaze ingredients until smooth. Using a spoon, drizzle over cooled scones. Let sit for 30 minutes, so the glaze can harden.
Serve & Enjoy!
Ingredients
Scones
4 Mary B's® Buttermilk Biscuits, room temperature
½ C Fresh Blueberries
Granulated Sugar
All Purpose Flour
Glaze
1 cup powdered sugar
2 tablespoons milk
1/2 teaspoon vanilla extract